Warehouse process optimization
In the Intralogistics market, even one second can make the difference. Rollon is highly specialized in improving the efficiency of warehouse process automation, developing industry-specific mechanical systems combined with customized components.
Through a wide range of products combined with a industry specific know-how, Rollon offers customized solutions that ensure reliability and speed within increasingly contained footprint. The perfect combination for an efficient warehouse
Our products are the perfect solution
for your application
The right partner for the Intralogistics industry
In the intralogistics sector, machines don't get a break. We ensure that our products are up to the challenge.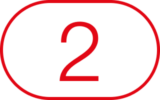 We guarantee repeatability and quality, achieving the speed and acceleration required, even in fast-paced environments.
We can provide a solution for every application, from A to Z.
Get in touch with our experts for detailed information about intralogistics-related applications
Ask Rollon
View
SFC and Business Class seat
Whatever challenge you're facing, we got your back.
Ask Rollon
Our Experts can solve your challenges