Up to 80.000 Km thanks to a deep hard
anodized surface treatment of the aluminum profile.
Thanks to the plastic compound
covering the steel rollers.
Use as an actuator
or linear guide
Speedy Rail A is available both as linear guide and as actuator with a belt or a rack and pinion driving system.
Self-supporting
for greatest design freedom
The aluminum profile is totally self-supporting.

High dynamics: V= 15m/s, A=10m/s2
Optimal reliability in dirty environments
Find out the technical details and
select your Speedy Rail A.
Speedy Rail SAB
Self-supported axis with polyamide-coated rollers. Speed up to 15 m/s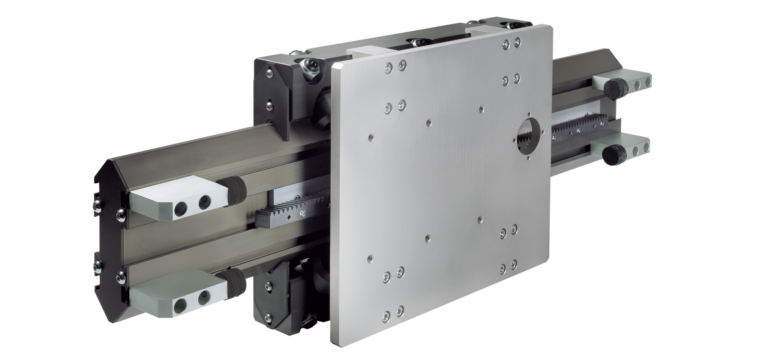 Speedy Rail SAR
Speedy Rail ZSY
Linear unit with polyamide-coated rollers and self-supported aluminium rail

Where's your challenge?
All
Industrial Machines
Railway
Packaging and Logistics
Aerospace
Building and Furniture
Special Vehicles
Medical
Ask Rollon
Our Experts can solve your challenges