Comfortable and smooth design
The aerospace industry constantly demands the most modern technology, services, materials and special solutions. When it comes to the interior design of aircraft, features such as lightweight construction, high load capacity, reduced dimensions, strength and ease of installation must be combined with high performance, good ergonomics and a long service life.
Reducing the weight of an aircraft component means cutting fuel costs. Installing a low maintenance product means reducing aircraft down-times caused by maintenance. Therefore, manufactures of aerospace components must focus on strength, high load capacity, compact size and, above all, weight.
Rollon has partnered with top aircraft cabin interior manufacturers for many years with special and custom designs, resulting in an extensive know-how in the field. It also supplies components for manufacturers of special vehicles and devices, and equipment used in airports.
Our products are the perfect solution for your application
The right partner for the Aerospace industry
We offer the highest degree of customization, working alongside you to design a solution that meets your needs in the best possible way.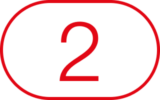 We put at your disposal our strong expertise and know-how, acquired in over 15 years of collaboration with the main sector players.
Our products are designed to be lightweight without compromising performance, thus ensuring fuel savings and, consequently, environment protection.
Our process and solutions' quality guaranteed by global level certifications.
Get in touch with our experts for detailed information about Aerospace-related applications
Ask Rollon
View
SFC and Business Class seat
Whatever challenge you're facing, we got your back.
Ask Rollon
Our Experts can solve your challenges