On-time and safe journeys
In the railway industry, transport efficiency and passenger safety are paramount. Each part of a train car (railway, underground or tram) must be designed to deliver the highest level of reliability, taking into account impacting factors, such as: harsh environments, corrosive agents, on-going vibration, and everyday wear and tear.
Rollon's offer meets the car manufacturers requirements by developing sturdy components, compliant with performance and maintenance specifications that ensure long life, low maintenance, low operating costs and high reliability.
In the railway industry, telescopic guides and linear rails are used in many parts of the train. Like in other markets, Rollon stands out for being able to develop specialized, custom solutions that provide flexibility to all design requirements.
Our products are the perfect solution for your application
The right partner for the Railway industry
Our solutions can endure the most difficult working conditions while ensuring passenger's safety and performance.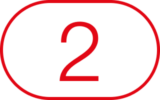 Our expertise within the sector can help you keep up with new design trends and demands.
Our products are optimized to maximise performance while minimizing maintenance.
Our process and solutions' quality guaranteed by global level certifications.
Get in touch with our experts for detailed information about Railway-related applications
Ask Rollon
View
Locomotives, wagons and facilities
Whatever challenge you're facing, we got your back.
Ask Rollon
Our Experts can solve your challenges