Efficiency in any production process
Efficiency is a key concept for industrial machinery used in the production process: workstations, cutting machines, painting machines and wood or marble processing machines need to be able to operate correctly over a long period of time – often with high cycles, under critical conditions and when handling liquids, dust and chips from the process as well as pollutants and corrosive substances.
The application experts at Rollon are familiar with the requirements of machine and plant construction, and design every linear application for your industrial machines to the exact specifications you supply us with.
For economical and functional linear technology systems Rollon has comprehensive modular systems with diverse telescopic rails, linear guide rails, linear axis, linear systems and accessories. Rollon modifies all components for individual requirements as necessary, or develops entirely new custom solutions.
Rollon supplies modular automation components and the required application know-how from a single source. In co-operation with system integrators and machine builders, this results in technically and economically optimised automation solutions.
Our products are the perfect solution for your application
The right partner for the Industrial Machines industry
Our products ensure long-lasting performance over time.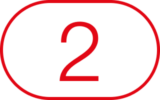 Resistant to harsh environment
Our solutions ensure the best performance and maximum efficiency even in the harshest environments.
We develop tailored solutions based on the specifications you'll provide us with and our expertise within the sector.
Get in touch with our experts for detailed information about industrial machine-related applications
Ask Rollon
View


Production facility

View


Cutting machines and press

View


Engraving, painting and die-cutting

View


Gluing, painting and load carriers
Whatever challenge you're facing, we got your back.
Ask Rollon
Our Experts can solve your challenges