Up to 80.000 Km thanks to a deep hard
anodized surface treatment of the aluminum profile.
Thanks to the plastic compound
covering the steel rollers.
Use as a linear guide
or actuator
Speedy Rail is available both as linear guide
and as actuator with a belt or a rack
and pinion driving system.
Self-supporting
for greatest design freedom
The aluminum profile is totally self-supporting.

High dynamics: V= 15m/s, A=10m/s2
Optimal reliability in dirty environments
Find out the technical details and
select your Speedy Rail.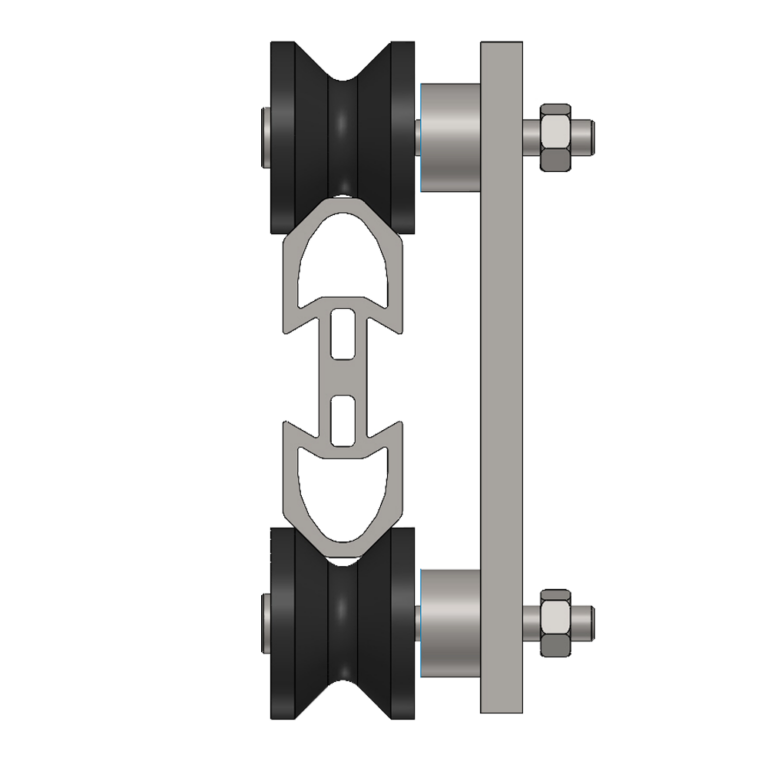 Speedy Rail
Polyamide-coated roller linear guide for long stroke and high speed applications

Where's your challenge?
All
Industrial Machines
Railway
Packaging and Logistics
Aerospace
Building and Furniture
Special Vehicles
Medical
Ask Rollon
Our Experts can solve your challenges