Positive patient experience
In an industry primarily linked to healthcare, the technology employed must deliver high performance and safeguard the well-being of patients and healthcare professionals.
Linear systems must be versatile enough to suit various working environments, adapting to the unique requirements of each application while functioning in strictly regulated settings. Rollon's offerings can be pivotal in this regard.
Rollon has developed a suite of products that ensure precise and stable linear motion, aiding in the establishment of dependable and secure healthcare settings. Rollon's solutions are capable of managing substantial loads while preserving compact sizes, making them ideal for use in confined areas.
Our products are the perfect solution
for your application
The right partner for the Healthcare industry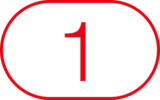 Our solutions cover a wide range of applications, whether in the laboratory or exam room.
The quality of our products combined with our expertise guarantee the smooth handling of medical equipment and patients' safety.
In the medical sector, accuracy is pivotal. This is why our products guarantee the highest level of repeatability and precise positioning.
Get in touch with our experts for detailed information about Healthcare-related applications
Ask Rollon
View
Ophthalmologist and dental office
Ask Rollon
Our Experts can solve your challenges