Robust and durable performance
Many applications in utility vehicles would not be possible without linear technology: it enables the adjustment of seats in excavators and road rollers, facilitates the handling of stretchers and trolleys in ambulances, or gives firefighters fast access to their equipment.
For the development of customized solutions for all types of highly specialized vehicles, all mechanical components must be carefully selected. This applies to moving parts such as telescopic rail extensions and linear rails. So, in construction vehicles, particularly dirt-resistant linear rails for seat adjustments, sliding doors or moving control panels are employed. A backlash-free run even at maximum load is guaranteed by the extremely robust telescopic extensions.
Rollon's linear technology is characterized by high load capacity, accuracy and longevity. Even under harsh conditions, the compact motion systems work reliably and precisely, ensuring mobility even in confined spaces.
Our products are the perfect solution
for your application
The right partner for the Special Vehicles industry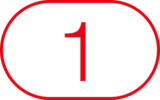 We create functional, tailored solutions, even in reduced space and with an extraction up to 200% of the length of the guide.
Resistant to harsh environments
Dust, contaminants, chemicals don't scare us. We got your back even in the harshest environments.
Our products ensure performance and reliability, even under high loads.
Get in touch with our experts for detailed information about Special vehicles-related applications
Ask Rollon
View


Construction Machinery

View


Emergency Vehicles

View


Special vehicles and facilities

View


Special equipment vehicles
Ask Rollon
Our Experts can solve your challenges