Steady material flow
In the packaging sector, efficiency is measured in terms of productivity, reliability, performance, and safety. The ability of an asset to support high-volume operations and reduce production time results in immediate cost savings. Reliable components selected for your application also lead to reduced maintenance costs and increased plant productivity.
Rollon ensures efficiency in material flow and offers cost-effective solutions, modular automation systems, and tailored implementations. Our linear components are suitable for all applications requiring dynamic processes, long travels, or rapid movement of heavy loads.
Our portal and gantry systems, along with Cartesian pick-and-place systems capable of handling high forces and moments with precision, are essential offerings from Rollon. Even in environments with abrasive dust and continuous use, our linear systems deliver long service life
Our products are the perfect solution
for your application
The right partner for the Packaging industry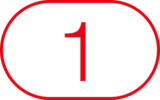 Every packaging is different. This is why we offer you a tailored solution according to your specific needs and those of your customer.
Machines work tirelessly. Our solutions do, too, ensuring productivity and efficiency over time.
We guarantee repeatability and quality, achieving the speed and acceleration required, even in fast-paced environments.
Get in touch with our experts for detailed information about Packaging-related applications
Ask Rollon
View


Bottle pallettizing line

View


Packaging line

View


Filling line
Ask Rollon
Our Experts can solve your challenges