When you want a linear guide to move a heavy load in a demanding application, you usually have one choice: a heavy-duty profiled guide and its associated misalignment issues.
Higher load requirements often mean the more compliant guides that find good use in medium-precision applications are off-limits.
Instead, in order to meet both the load criteria and address misalignment, you typically have to choose a larger profiled guide and perform costly and time-consuming tasks during installation.
Those tasks can include grinding and machining the mounting surfaces, creating custom fixtures and adjusting bolts and shims to reach the proper tolerances when a simpler installation could get you up and running.
A new generation of linear guide products includes a bearing that can make this expensive, tedious work a thing of the past. With Rollon's Compact Rail Plus, designers can choose a rugged and strong motion guide that also has the self-aligning features typically found in guides for medium-precision applications.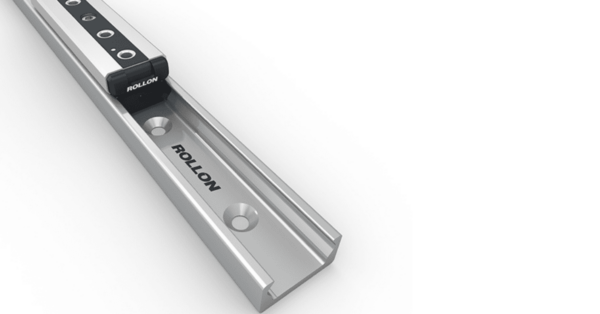 Compact Rail Plus is designed for demanding applications such as those involving heavy loads, high speeds, fast accelerations or harsh operating environments.
Construction features include double-row ball bearings for greater load capacity in both radial and axial directions, new rails with convex raceways for added rigidity and robust steel sliders with longitudinal seals to protect internal components from dirt and contaminants.
Induction-hardened raceways in select models ensure quiet operation and a long lifetime, and different surface treatments are available to resist corrosion.
Even with all these robust features, this compliant guide can align itself to less-than-perfect mounting surfaces.
And when two rails are combined with different sliders, you can create a self-aligning system that can compensate for misalignment errors on two planes: axial up to 3.5 millimeters and radial up to ±1.3 degrees.
These features and capabilities will allow you to:
Choose the best structure according to your accuracy requirements.
Easily mount the linear guide on non-machined structures.
Reduce total assembly time.
Deploy the guide in harsh environments.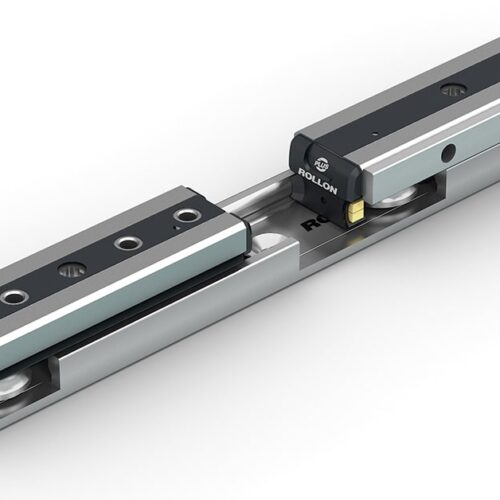 In addition to high load and self-alignment capabilities, Compact Rail Plus also features:
A C-profile that contains the sliders and the rolling elements, keeping dimensions compact.
Adjustable preload.
Nitrided, black oxidated and polished raceways.
Simplify Your Projects
When you need to move heavy loads in demanding applications, you don't have to settle for the old ways of addressing misalignment.
Rollon's Compact Rail Plus combines self-aligning capability with durable, double-row ball-bearings and high-rigidity rails to give you the performance you require as well as keep your project simple.