In aircraft seating, every ounce counts. And as first and business seats grow more complex, it's increasingly difficult to meet weight targets. Our new DE Series telescopic rails can help.
Weighing 30% less than our standard telescopic rails, the DE Series can support the movement of seat pans, footrests, armrests and pull-out tables on first and business class seats.
Our engineering team achieved this significant weight reduction by optimizing the rail profile thickness. The optimization took out excess material from the rail while preserving the long lifecycle, limited deflection, smooth motion, compact form factor and load carrying capacity that characterize all our telescopic rails.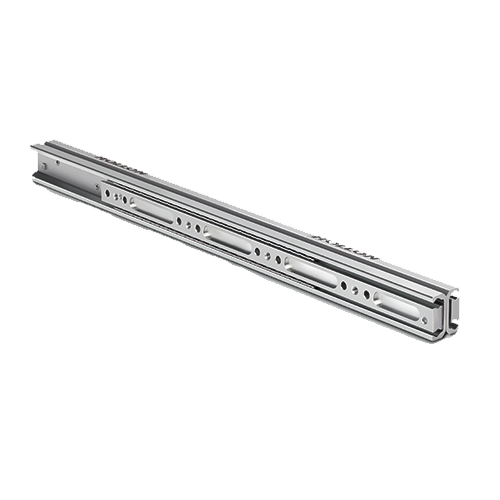 Long Life, Fully Loaded. Thanks to our design optimization, the lightweight DE Series rails can still run for tens of thousands of cycles even under maximum load. That maximum load is roughly 130 kg applied to the end of a fully extended rail.
Tolerates Misalignment. Like our standard telescopic rails, DE Series rails can self-align to their mounting surfaces. This capability allows the rails to tolerate deflection of their mating components without diminishing smooth operation.
To see the new DE Series in person, visit us at the Aircraft Interiors Expo, April 9-11, in Hamburg, Germany. We're in Hall B6, Stand 6C37.
For more information and technical data, visit our product page.