Linear motion with roller bearing guides
The Compact Rail linear roller bearings are integrated
in the Uniline System.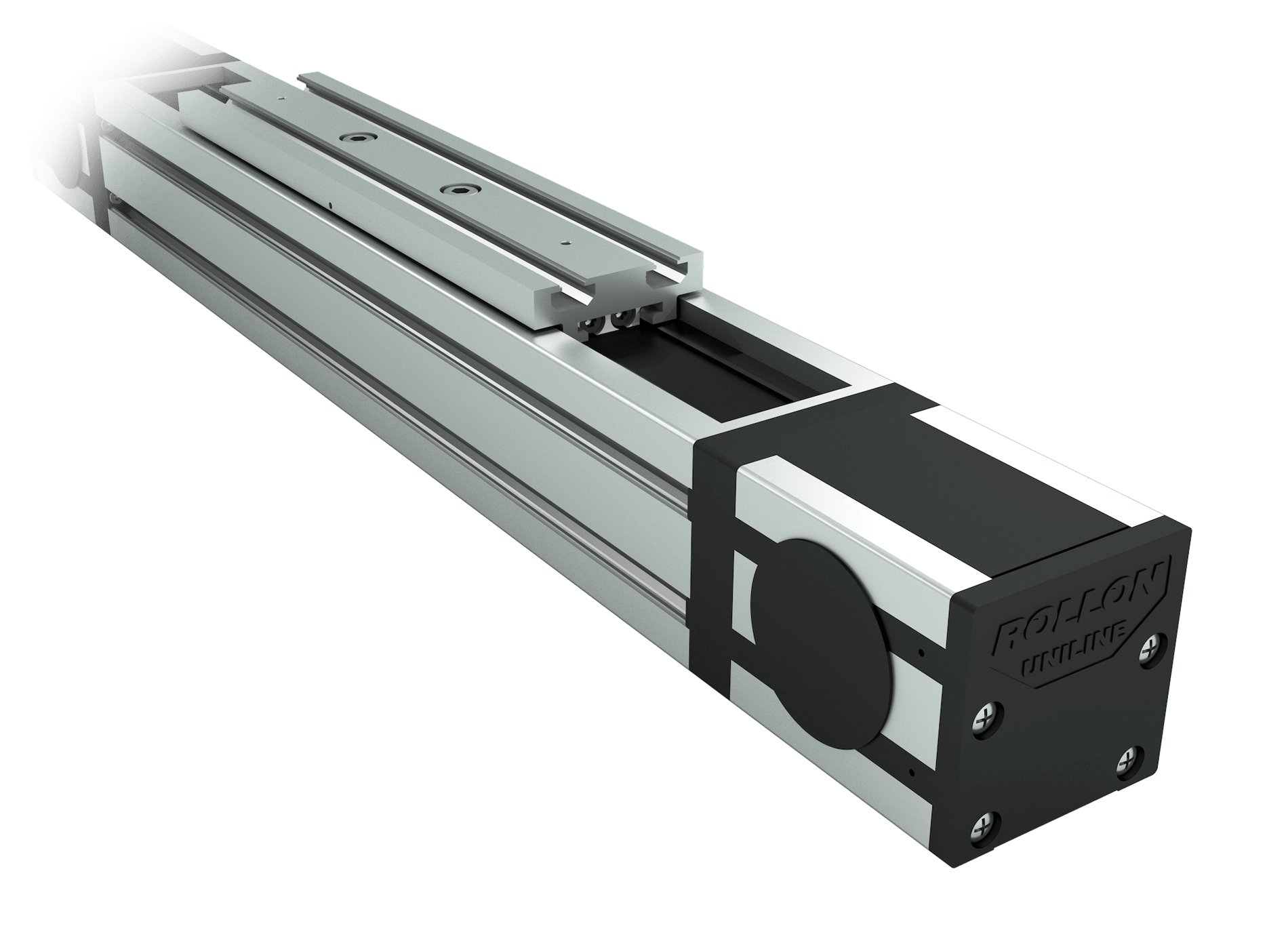 Uniline System actuators have speed up to 9 m/s.

Optimal reliability in dirty environments
The large roller type bearings mounted
in the Compact Rail guides make it resistant to debris.
Thanks to the hardened raceways of Compact Rail guides inside.
See technical details and
select your Uniline System actuator.
| Product | Linear Motion System | Driving | Protection | Load capacity [n] | Max. Speed [m/s] | Max. Acceleration [m/s2] | Repeatability Accuracy [mm] | |
| --- | --- | --- | --- | --- | --- | --- | --- | --- |
| | | | | | | | | |
| | | | | | | | | |
| | | | | | | | | |
| | | | | | | | | |
| | | | | | | | | |

Ask Rollon
Our Experts can solve your challenges